Learn Online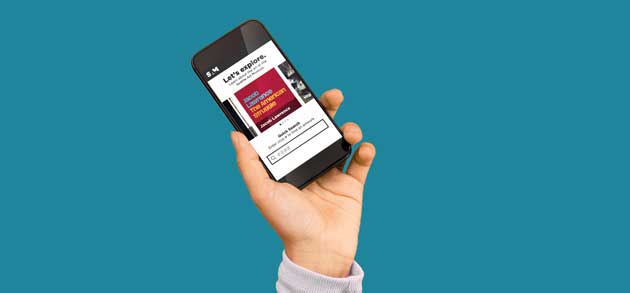 Jacob Lawrence: The American Struggle Smartphone Tour
A smartphone tour is available on your own device for free. Select a thematic tour or enter the number next to selected artworks to access multimedia content exploring the archival sources that inspired Lawrence in creating the Struggle series. Additionally, there is an audio tour of verbal descriptions of the artworks for low/no vision visitors. Free SAM wifi is available at the museum. Please use headphones in the galleries.
Jacob Lawrence: The American Struggle Interactive Experience
Courtesy of the Peabody Essex Museum. For best experience, please view on desktop in Chrome or IE. You may need to zoom in or out in your browser.
SAM Blog
Object of the Week: Confrontation at the Bridge
Object of the Week: Study for the Munich Olympic Games Poster
Migration Stories
Cindy Bolton
Lindsey Dabek
Carina A. del Rosario
Chiyo Ishikawa
Pam McClusky
Resources
SAM Shop
Jacob Lawrence: The American Struggle Exhibition Catalogue
Jake Makes a World
American Stuggle: Teens Respond to Jacob Lawrence
Jacob Lawrence in the City